Posted by lborodkin in : Uncategorized , trackback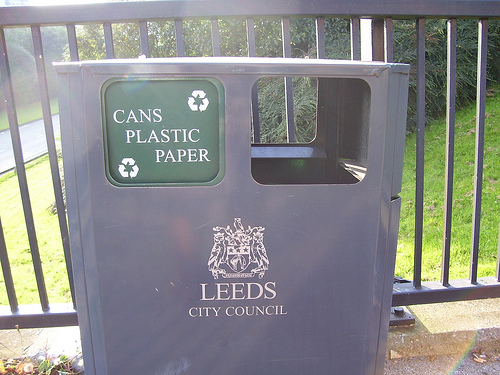 In honor of Earth Day, April 22, 2009, here are five little things I learned at the recent How To Be Green in LA . . . and Beyond!" panel. The panel was co-moderated by my friend Michael Liskin and (literally) touchy-feely "eco-MacGyver" Darren Moore. It was hosted at LA co-working center Blankspaces as part of Jerome's Blankspaces Meetup Series.
You can view the full recap here. [Disclaimer: The video begins with a team-building exercise of rubbing each other's shoulders. That's the aforementioned touchy-feely.]
The panel had a lot of great knowledge, myth-busting, tips, reminders and encouragement. Here, in no particular order of magnitude, are five little takeaways from the night.

1. Play an outdoor sport.
Mike Hill of the Art of Sports and Apparel suggested doing something fun and active outdoors as a little baby step to build eco-awareness. It is elegant in its obviousness. Be outside. Remind yourself how lucky those of us are who have access to clean air, sunshine and healthy bodies. There is nothing like having to focus your mental energy on doing something physically difficult enough that you have to let go of material and abstract life clutter.
2. Cans are truly recyclable; plastic bottles aren't.
Siel, aka GreenLAGirl, pointed our that her can of beer is greener than your bottled water. Some plastics claim to be bio-plastic and somewhat degradable. However, the chemical process of creating plastics forms a molecule that can never, ever be undone. There is simply nowhere else for it to go, other than the ocean and the landfill. By contrast, aluminum is a natural metal that can be recycled infinite times.
3. Commercial cosmetics are poison.

Karen Solomon of Opportunity Green admitted, straight up, that she did not fully realize how much lead and other toxins are in most big-time makeup brands until she read "The Ugly Side of Beauty" by Stacy Malkan. This scared me silly. The waste in cosmetics packaging has always been apparent, but I never knew that the contents of makeup were directly harmful to its users. Blithely, I assumed the FDA had our backs. They don't. I'll do Malkan's book for the next Book Club but Karen's word is good enough for me.
Panelist Tracy Hepler of Your Daily Thread made it feel okay to want eco-approved girly beauty products without killing yourself. I look forward to directing some dollars there.
4. "Reduce" comes first for a reason.
Panelist Natalie Friedberg of All Shades of Green, a local Silverlake store for green products, pointed out this truism by reminding us that it's "Reduce, reuse, recycle" in that order. Although reusing and recycling are admirable, best practice is just not to accumulate more than you need to begin with. It's great to be reminded of my own New Year's resolutions.
5. Computers use up the Earth, too.
Andy Sternberg of Live Earth reminded us in social media that even though a paperless office seems preferable to tree-killing, all that power does come from somewhere. There are wind-powered blog hosting sites that operate primarily on wind power, with conventional electricity as a backup. Siel uses one for her site. Also, there's no shame in going totally unplugged once in a while.
"Reduce, reuse, recyle" photo by Aimee Castanel under Creative Commons License via flickr